NOW IN ITS 39TH YEAR, Seattle's Emerald City Softball Association is the Pacific Northwest's largest softball organization geared to LGBTQ and non-LGBTQ individuals.
In 2018, the ECSA Open Division is proud to feature 32 teams in the A/B, C and D Divisions. Regular season games are played on Sundays, April 8 through July 1. Looking for a team? Place a Team Matchmaker ad or email our membership director.
The ECSA started in 1980 in Seattle as a group of friends playing ball and has grown to be a welcoming place for LGBTQ and non-LGBTQ players to partake in the competition and spirit of softball. It is now one of the oldest and largest gay softball leagues in the nation.
As a member of the North American Gay Amateur Athletic Alliance (NAGAAA) -- which represents more than 13,000 players and 800 teams in 43 member cities in the U.S. and Canada -- the ECSA sends its top teams to each year's NAGAAA Gay Softball World Series. The 2018 World Series is Sep. 3-8 in Tampa, Florida.
Get text message updates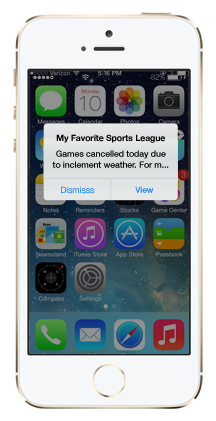 Get text message updates from ECSA; it's easy & free to sign up!
Never miss a game again; bad weather, or get any last minute changes before it's too late.
Sounds good right? Just sign up & verify your phone number in two easy steps.
Get started now